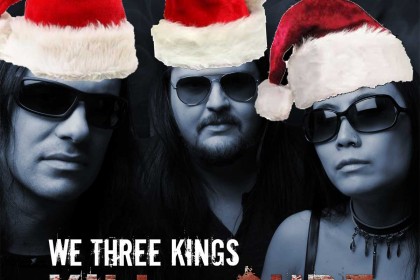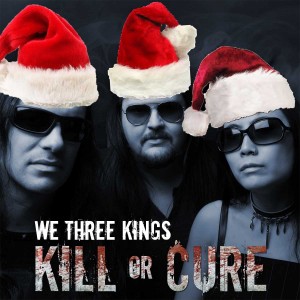 To celebrate the festive season, we've taken We Three Kings, the classic Christmas carol – and given it a doom metal makeover.
It is being released as a gift to help all metalheads celebrate the festive season – the perfect antidote to all those cheery pop Christmas tunes.
Watch on YouTube: http://youtu.be/Y-bJ-Etnak4
Free download from Bandcamp: https://killorcure.bandcamp.com/track/we-three-kings
Guitarist Dan Hepner described the track as follows: "It's the sound of Santa drinking too many sherries left out for him and crashing his sleigh into the rooftops. We deliberately went for a slow and doomy feel for this track, in contrast to our debut album, which is faster-paced."
Kill or Cure wish everyone a very metal Christmas and we'll be back in the New Year with our first live gigs, followed by our second album.