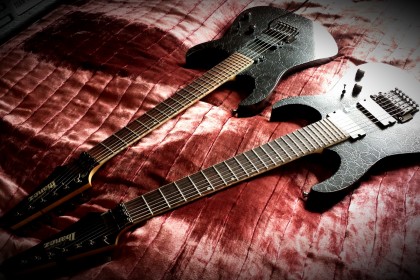 This one time at bandcamp…
Well it's been a great month for Kill or Cure – we've just spent a week in lockdown at our Bandcamp 2013! We missed a week and a half of fantastic weather, preferring to toil away in a humid studio one sniff away from olfactory suicide. A small price to pay to pull together our 2nd album! We're aiming for all killer and no filler, so we took the best of the demos we were working on last August, and added new ones that we felt were even stronger. Now we have ten tracks with vocals completed, and instrumentation nearly done.
So now I have to split duties – guitar recordings I can do from home – a little bit of rhythm and most of the solos, and I'm really keen to get this second album finished while we are still buzzing from our progress in the studio.
But at the same time I have our first album all ready to launch bar a little bit of marketing shine (yes, that's shine with an n). We want to get that debut out to you all as soon as possible – there's 9 tracks we are extremely proud of and we're looking forward to getting your feedback.
On the plus side, the workload makes for a nice mix of writing, recording, finalising artwork, marketing, promo and distribution. That should keep me out of trouble for the next couple of weeks!
In other news, we have some fun stuff planned to keep you entertained as the year rolls on – we'll be previewing material from the debut album from August, and I plan to have the first album available through all good digital stores in Oct/Nov – which should tie in nicely with the video shoot we have scheduled for September.
As a wise and hairy metal sage once said, "Rock hard, rock heavy, rock animal." And you can't say fairer than that.
Dan